Welcome to the SimCity Wiki!
SimCity Wiki is a collaborative encyclopedia about SimCity series that anyone can edit. This wiki is currently growing, and has 529 articles.
About this Wiki · Wiki policies · Administrators · Recent changes · Other languages
SimCity is an open-ended, city building simulation series for computer and video game consoles, and is the brainchild of developer Will Wright. The series is developed by Maxis and has spawned several sequels and spin-offs...

Advisors are people in SimCity 3000 and SimCity 4 that helps the player have a better understanding of their city, and provide tips and tricks to solve problems that may arise in their city. The individual advisors usually focus a particular department, such as safety, finance, zoning transportation, amongst others.
If the game settings allow it, during an urgent crisis, the advisors will notify through a pop-up dialog box, which will provide a link to direct to the scene of emergency. Note that this feature is turned on by default, but can be turned off in the settings panel. Read more...
Nominate the next featured article • Past featured articles
What environment do you like your city to be in?
Previous polls • Suggest a new poll!
Create blog post
Blogs
Simcity 4 is a fun game where you can create and manage your own city. Though, the original game only gives you so much in ways of features and things to build. These 10 mods are available and made by fans in order to create bigger and better cities. Whether its farming or waste management, these i…

Read more >

This guide will show you how to easily progress through the game and experience everything in less than a month. (Not saying that the game will become boring or something after that). There are still updates, events etc.. There are 4 stages of the game, and the extra 5th one that involves trading/b…

Read more >
See more >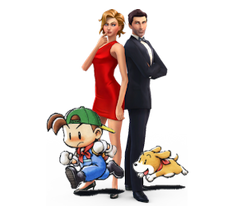 Community content is available under
CC-BY-SA
unless otherwise noted.